A new feature available in Uniwell Lynx v13 is the optional report header. This can be used to add a business address, tax number or any other text to the header of your reports.
To add a header to your reports:
Go to Setup > Company Details




Enter text in the Optional Report Header box and click Ok to save


BEFORE
AFTER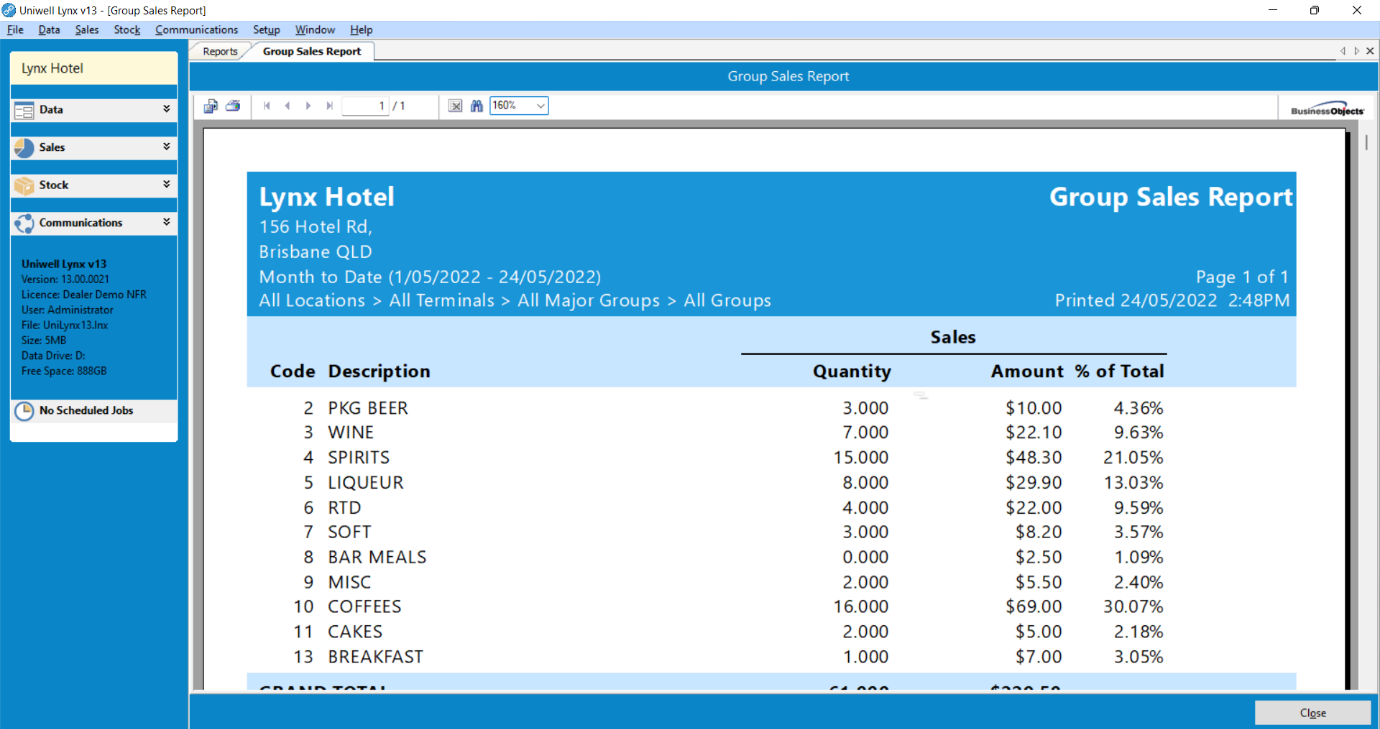 For information on how to upgrade to Uniwell Lynx v13, you can either contact your Uniwell Lynx Reseller/Support Provider or fill out the enquiry form on our Upgrades and Subscriptions page.