The Journal Text Filter and Journal Text Highlight Colors are extra options available for customising your Electronic Journal Report (To find this report go to Sales > Sales Reports > Electronic Journal). This tutorial is designed to guide you through using these options.
Journal Text Filter
This feature allows you to filter the Electronic Journal Report based on specific text. For example, if 'latte' was entered into the Journal Text Filter box, the report would be filtered to just transactions that include that text.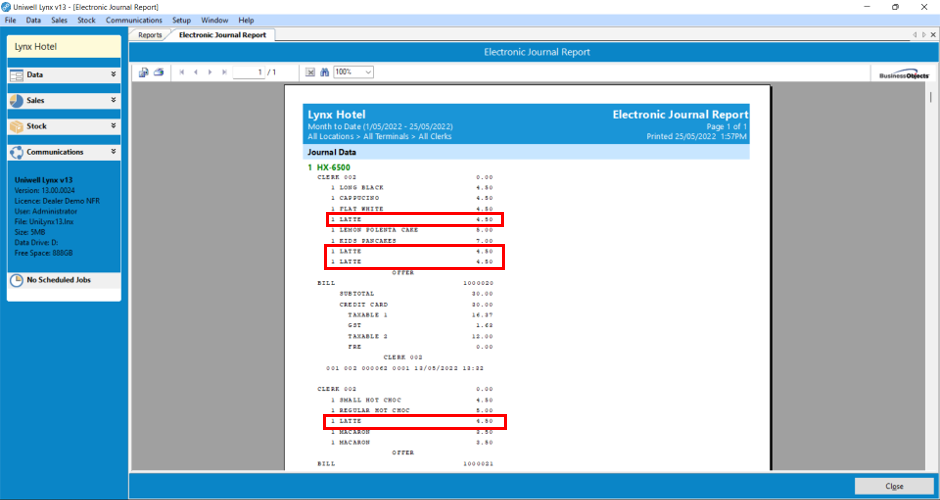 With Uniwell Lynx v13, you can filter by more than one set of text. To do so, texts must be separated by the | character. See an example below: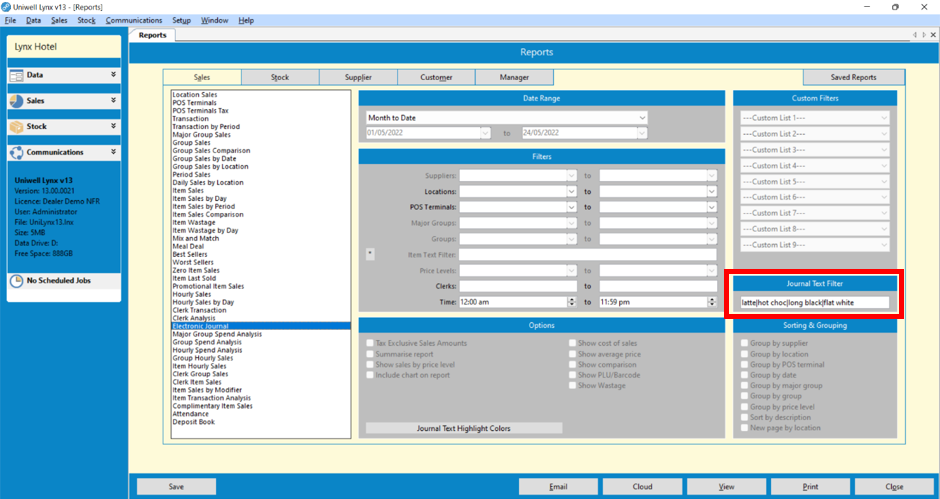 Journal Text Highlight Colors
Journal text highlight colors are another option to customise your Electronic Journal Report. In Uniwell Lynx v13 there are six colors that can be assigned to specific text.


To use this feature, click Journal Text Highlight Colors under Options


This will open a box that allows you to assign text to each highlight color. Enter the desired text and then click Ok to save.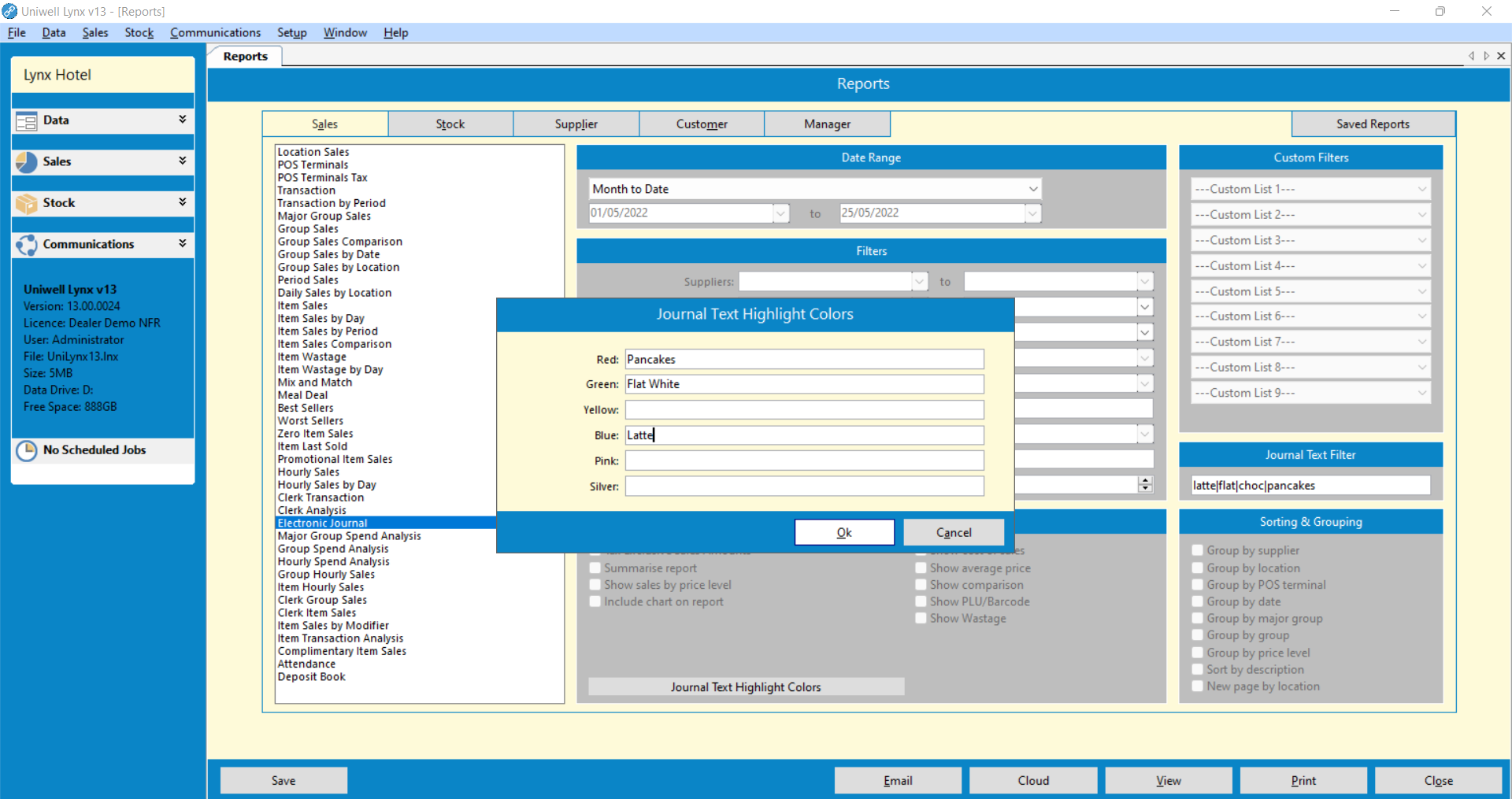 View your report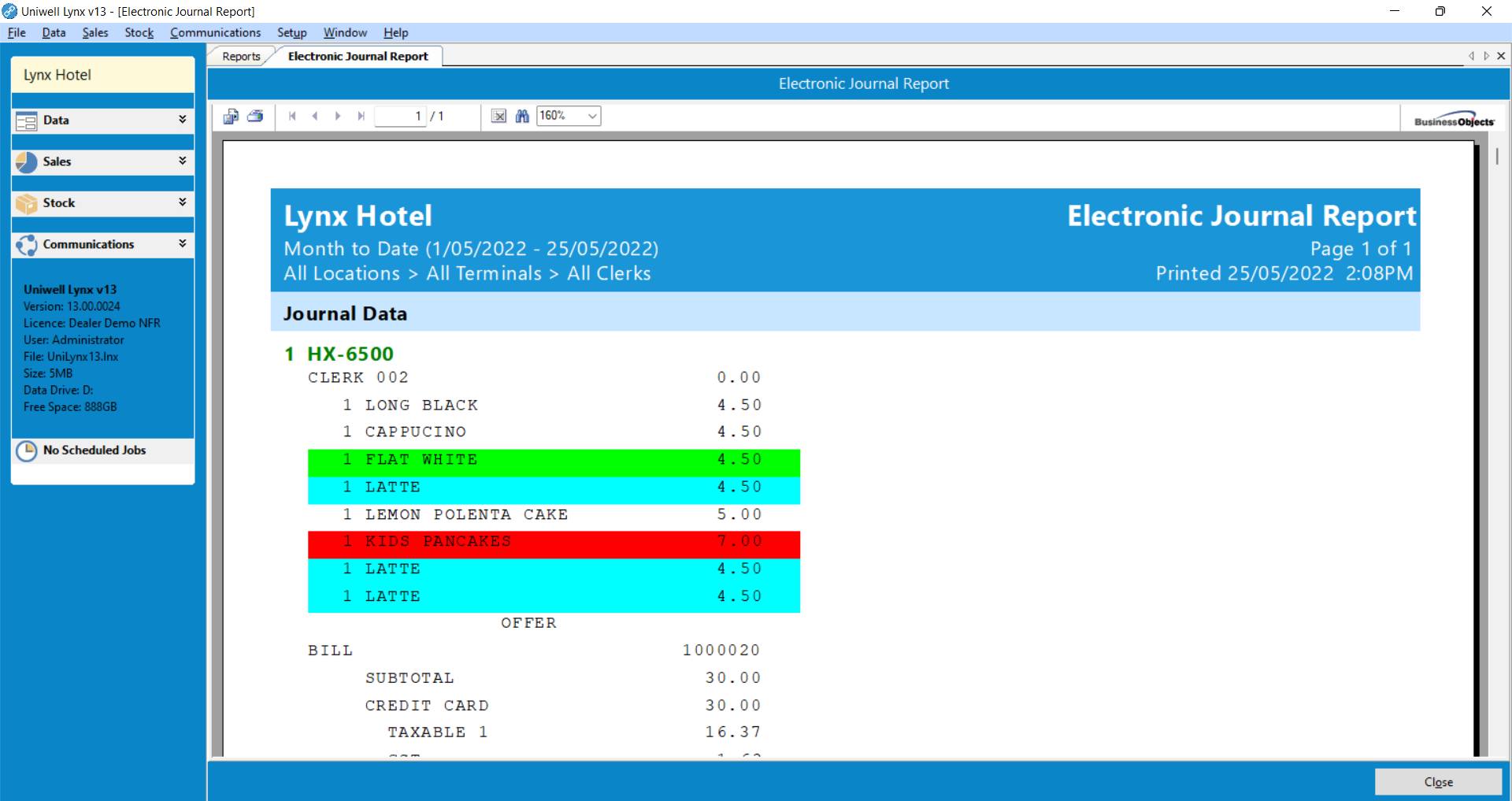 With Uniwell Lynx v13 Journal Text Highlight colors are now also included when creating an Electronic Journal Saved Report.